Reducing the ecological footprint of worksites
New Caledonia and its lagoons are listed as a UNESCO World Heritage Site since 2008. This South Pacific island group boasts exceptional land and seascapes whose flora and fauna are among the most highly endemic in the world.
Arbé is aware of the stakes of conserving this extraordinary heritage and has put in place an environmental management worksite programme using simple and pragmatic actions in order to limit to a minimum the environmental impact that might be caused by their worksites.
Worksite waste management: Waste is systematically sorted on our worksites and waste treatment methods are identified during the preparation stages of the project. Priority is given to the limitation of waste production by using exact quantities of primary products and reusing excavation material on site where possible.
Concrete waste: Installation of laitance pits for concrete residue. The water used to rinse the concrete mixers is recuperated and the laitance is treated by decantation in a pit fitted with geotextile to avoid polluting the earth.
Cleanliness and cleaning:  Our teams are required to keep the worksites clean during the project, thus limiting the dispersion of waste.
Chemical product management: Products are systematically stocked on spill containment pallets to avoid any contamination of the soil. We have also opted to substitute dangerous products with ones that are less aggressive and that are more biodegradable.
Crisis management: All company vehicles are fitted with an anti-pollution kit to reduce response time in the case of an accidental oil spill. The employees are trained to use these kits.
Protection of the environment (flora and fauna): We undertake all necessary measures on our worksites to preserve the surrounding flora and fauna: fencing signalisation, information and instructions for employees… For example for the Pernod Creek Bridge site where a range of measures were put in place to preserve the bois bouchons, a rare endemic species of wood found on the river's banks.
Employee awareness: The HSE department regularly uses its 15 minute safety briefings to make employees aware of the importance of preserving their environment.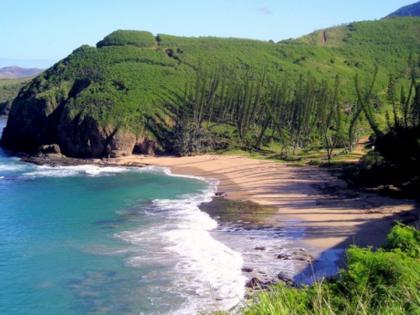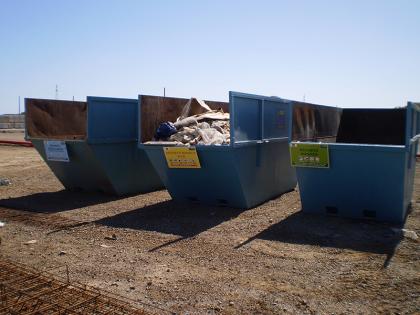 Waste sorting on a worksite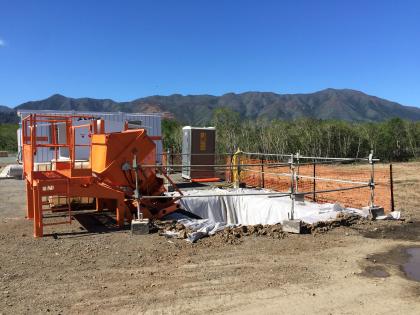 Laitance pit on the Medipole worksite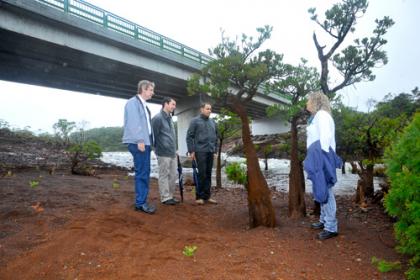 Preservation of the bois bouchons under the Pernod Creek Bridge in Yaté