Created in 1967 by Mr ARDIMANNI and Mr BENEDETTI,
Arbé is a Construction and Public Works company that is 100% New Caledonian owned and operated. Arbé is a leader in its field in New Caledonia with a staff averaging 300 people and an annual turnover of 3 500 000 000 CFP (29.3 million Euros), and is in direct competition with the large international companies operating in the country.Arbé began in the 1970s by constructing buildings and has since developed its areas of competencies and skillset to other areas of construction: structural engineering and deep foundations.
In the 1980s, Arbé developed its structural engineering activities through numerous works and the construction of the Néaoua hydraulic dam.
The precise field of deep foundations came to life within Arbé in 1981 with the purchase of the BACHY Agency in New Caledonia. Originally limited to bored piles, this branch of Arbé has since developed and diversified to encompass all techniques of specific foundations.
Arbé has acquired a well-deserved respect in New Caledonia over its fifty years in the field of construction thanks to its strategy of competency development, compliance of regulations, staff training, quality of work and safety.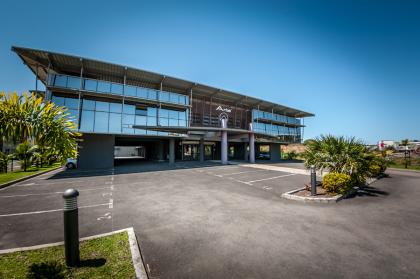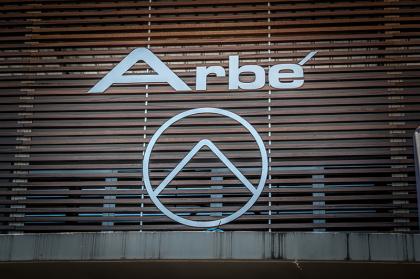 Presentation
presentation arbe is divided into three distinct and complementary poles of proficiency construction structural engineering and deep foundations.
This synergy between sectors allows us to offer clients optimized technical solutions including construction structural engineering and deep foundations.
Working with polyvalent and experienced teams have a full range of material available including for high activity periods each worksite is carefully organised with the works engineers worksite supervisors and production teams.
Each project is given meticulous planning and is followed from the start to delivery by the works teams.
Our core business is based on :
highperformance
support services methods
department design office
maintenance and material department
hygiene health and safety environment department
Arbé places importance on the monitoring and improvement of these sectors through the implementation of the iso 9001 based management system.
As a general business partner for certain projects arbe delivers resources for design conception and execution which offers the client a general approach to construction
We guarantee quality and security throughout the different stages of construction photo caption company organigram.